Corporate Tax Services in UAE
From the perspective of investors, Dubai is a significant business hub in the Middle East and a tax haven with several benefits. The taxation structure is excellent, particularly for businesspeople interested in conducting their operations in Dubai's free zones, where there is no corporation tax. There are other exceptions in the oil and banking industries in the UAE, where the corporation tax rate is set at a maximum of 55%. You may address your issues to our Dubai corporate tax advisors for a better grasp of the taxation system in Dubai, who can also assist entrepreneurs in setting up their businesses following UAE regulations.
However, UAE's Ministry of Finance (MoF) announced the establishment of a federal corporation tax (CT) effective for fiscal years beginning on or after June 1, 2023, on January 31 2022. Following global best practices, the UAE CT system will impose the least compliance burden on firms.
Corporate Tax UAE - Corporate Income Tax - Business Profits Tax
Corporate tax is a direct tax applied on the net income or profit of companies and other businesses. In some countries, corporate tax is also known as "Corporate Income Tax" or "Business Profits Tax."
Download Corporate Tax Law PDF
Application of Corporate Tax in UAE
The UAE Corporate tax applies to all enterprises and commercial operations conducted inside the country's seven emirates. There are, however, a few exceptions:• Businesses engaged in natural resource exploitation.
• Individuals receiving money in their personal capacity (i.e. wage, investment income) will continue to be subject to the tax decrees issued by the different Emirates, as long as the revenue-producing activity does not need a commercial license.
• Businesses registered in Free Trade Zones adhere to all legal criteria and do not do business with the mainland UAE.
It's worth noting that the international banking industry, which has been subject to Emirate-level bank tax decrees, will now be subject to the UAE Corporate Tax Law. CT's effect on the Emirate's banking tax decree will be announced in due time. It will be a significant change for both overseas bank branches that will be required to comply with the new law and domestic banks that, like other companies, will now be liable to corporation tax in the UAE.

Show more details
The Goals of the New Corporate Tax in the UAE
The introduction of corporate tax in the UAE has the following objectives:• Improving the UAE's reputation as a world-class commercial and investment destination;
• Meeting international tax transparency criteria and avoiding unfavorable tax consequences.
• Accelerating the UAE's development and transformation to achieve its strategic objectives.

Enforcement Date of Corporate Tax in the UAE
The  UAE Corporate Tax will take effect in fiscal years beginning on or after June 1 2023. Starting June 1 2023, any business that adopts a fiscal year starting on June 1, 2023, and ending on May 31 2024, will be subject to Corporate Tax in UAE. The first tax return is expected to be filed by the end of 2024. Any corporation that begins its fiscal year on January 1 2023, and ends on December 31 2023, will be subject to Corporate Tax beginning January 1 2024, with filing expected in mid-2025.
Rate of Corporate Taxation
The following rates will apply to corporations:
• A 0% tax rate on taxable income up to AE$375,000 (about US$02,095).
• A 9% tax rate on taxable income over AE$375,000 (about US$102,095).
• A separate tax rate for major multinational corporations that fulfil particular conditions established following the OECD's Base Erosion and Profit Shifting project's Global Anti-Base Erosion Model Rules (Pillar Two).

Untaxed Income Under Corporate Tax
Corporate tax will not apply to the following:
A person's salary or earnings from their job. However, if a person's income is obtained through activities performed under a freelancing license or permission, the individual will be liable to company tax.

 Individuals may invest in real estate in their personal capacity, provided they do not need a business license or license to conduct such activity in the UAE.
 Dividends, capital gains, and other income are derived through personal ownership of shares or other assets.
 Individuals gain interest and other revenue through bank accounts or savings plans.

Show more details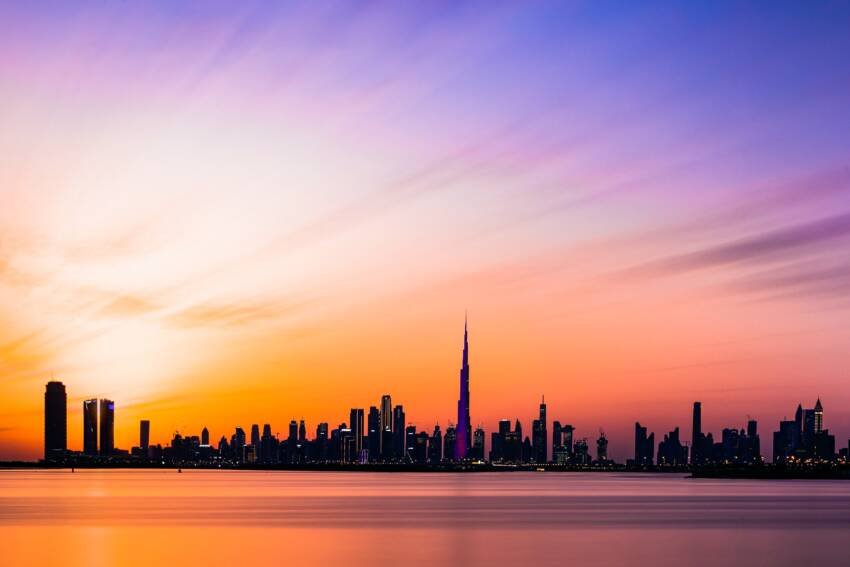 Corporate tax in Free Trade Zone
The UAE aims to adhere to its promise to enterprises registered in Free Trade Zones that do not do business with the mainland by taxing them at a zero per cent corporate tax rate in the UAE (or exempting them entirely) until the conclusion of the vacation period. Each free zone is required to submit an annual CT return.
Businesses having operations on both the Mainland UAE and the Free Trade Zones and those operating under the dual licensing system should evaluate the implications for their operating strategy.
In some instances, free zone enterprises will be liable to UAE corporate tax.
Corporate taxes now apply to all businesses in the UAE. Meanwhile, the UAE government emphasized that no personal income tax will be levied. In the event of free zones, the corporation tax rate of 9% will apply to firms based inside them that benefit economically from the mainland. "The benefits already accessible to free zone firms will be recognized for businesses that follow all regulatory criteria and do not do business with the rest of the UAE. The adoption of corporate tax in the UAE signals a watershed moment – a paradigm shift – for the nation and its business community for the first time in the country's history."

Show more details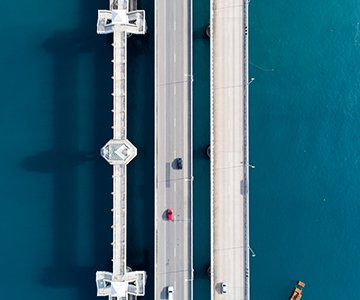 Why Choose Us for Corporate Tax Advisory Services?
Corporate Tax UAE assists people and businesses in need of competent corporate tax advisors in UAE to keep within the tax framework. We are one of the leading corporate tax companies that assist clients with their tax concerns daily, thanks to our reputation as a dependable tax law business in the UAE.
If you want personal taxation advice or business tax legal guidance, reaching out to our experts is the best decision you can make.
As a reputable tax law practice in Dubai, we have a team of legal experts with extensive tax law consulting, and expertise. Our advisors in Dubai provide competent advice and an up-to-date understanding of UAE tax legislation to residents and immigrants. In contrast, our corporate tax advisors in Dubai serve the requirements of businesses situated in the nation – or overseas – and linked to the UAE market.
Contact us immediately for expert corporate tax advisory services from seasoned tax experts in Dubai, UAE.
Show more details
Our Clients
Key Areas of Practice for Our Corporate Tax Advisors in Dubai
Our expert tax advisors in Dubai give clients the pleasure that only really professional teams can bring by providing complete services performed with high quality and a focus on clients. The following are some of the most popular areas of tax law in which our corporate tax advisors routinely assist clients:
• Tax disputes
• Problems with tax returns
• Tax penalties
• Disagreements in valuation
Show more details
Latest Blog Posts
Non-residents of Canada who earn income from Canadian sources must…
Saudi Arabia entered into a Double Tax Treaty with UAE…